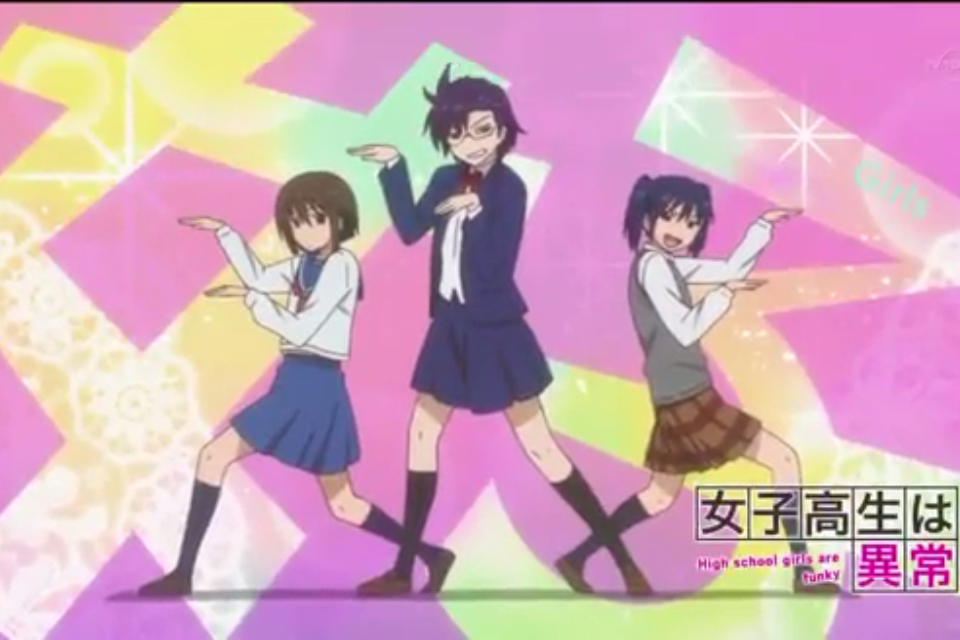 As you can see, the girls are expressing their desire to have an AniPose of the Day, as if to say 'This should work', or 'Is this angle okay?'
If you've seen their skits, which are usually in the last 5 minutes of the show, you would know that these happy expressions are quite rare. If this were in the show, they would say 'TAKE THE PICTURE ALREADY', or 'WHAT'S WITH THE STUPID BACKGROUND'.
it's quite entertaining.
You can check out their craziness in the series, here.